Top Tips For Making Healthier Cookies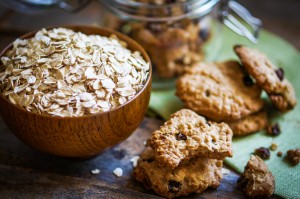 Making cookies can sometimes be a concern for the health buff. Some cookie recipes can be fattening and contain calories that may be too much for some health-conscious individual. But there is a way to make healthier cookies. Here are some useful tips that will help you achieve this.
Replace Butter With Heart Healthy Oils
Butter is an important ingredient in many cookie recipes. But it can also be the ingredient that many health buffs try to avoid. If you wish to create healthier cookies this time, you can try alternatives to replace the butter into your cookie recipes. You can consider replacing butter with heart healthy oils such as olive or canola oil. For every tablespoon of butter you replace with a heart-healthy oil, you can get rid of about 5 grams of saturated fat from your cookies. Also be aware that by reducing butter in your recipe, you will also be losing some of its tenderizing and moisture retaining properties. Liquid oils dry out quickly and may result in crispier and drier cookies. You can either replace half of the butter to store your cookies in an airtight container after baking to prevent them from drying further.
Watch The Salt
Make sure to check your ingredients for their sodium content, especially when you are using alternatives or replacements. Different ingredients may contain different amounts of salt content, which may affect that next batch of cookies you make. Not only will it affect the taste, it may also become unhealthy if they end up containing high amounts of sodium. As an important rule, try to limit your use of salt to half a teaspoon on every batch of cookies you make. You may also be able to limit it further to just 1/4 teaspoon of salt if you want to make your cookies healthier to eat. Do Away With Trans Fat
You may not realize it sometimes that your cookies may be high in unhealthy Trans fats. They usually come from the processed or artificial ingredients that you add into your cookie dough. If you wish to get rid of those unhealthy Trans fats, you can always try to replace those artificial ingredients with their more natural alternatives. It may sometimes cost you more, but you can always be sure that you are making healthier cookies.
Add More Fiber
Another good way to make healthy cookies is by adding more fiber into them. Dietary fiber helps aid and clean the body's digestive system. You can easily add more fiber into your cookies by adding whole grain ingredients into them. Whole grains are known to be high in fiber that can also give your cookies a unique texture aside from making it healthier.