Cookie Perfection With Quality Ingredients
Many people who enjoy baking cookies always strive for perfection. They aim to create the perfect cookies both in terms of looks and taste. There are certain factors that can help you achieve perfect cookies every time. One of the more important factors is selecting quality ingredients
Using quality ingredients ensures that your cookies come out great and tasty. Using ingredients that are less than satisfactory may not provide the same results that you wish for. If you are the type that aims to make great cookies all the time, using only the best quality ingredients will help you a lot in achieving that.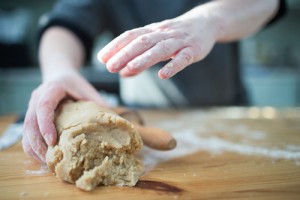 Quality Ingredients, Not Substitutes
One rule for baking the perfect cookies is using actual quality ingredients. There are certain substitutes available for baking cookies to replace the actual ingredients. Some use margarine in place of butter. Some use artificial vanilla in place of vanilla extract. While they sometimes may be good enough for baking cookies, the quality may somehow be affected. Cookies made using margarine may sometimes cause it to become soggy due to its high water and low fat content. And while artificial substitutes may help achieve certain cookie characteristics, it may miss out certain qualities that natural ingredients can.
Learn Proper Procedures
Aside from using quality ingredients, knowing when to add or use them in your ingredients also help in creating the perfect cookie. If you wish to add some nuts into your cookie for example, try to add them into the cookie batter last. This will help them maintain their crunchiness. And if you wish to avoid ending up with chopped nuts clumping together, add in some flour and sugar into the nuts as you put them in the food processor for chopping. The flour and the sugar can help absorb the oil from the nuts, preventing them from clumping together. If you wish to make extra chewy cookies, just use melted butter instead of just softened butter. You can also add in a couple of egg yolks in order to increase the fat content of the cookie batter.